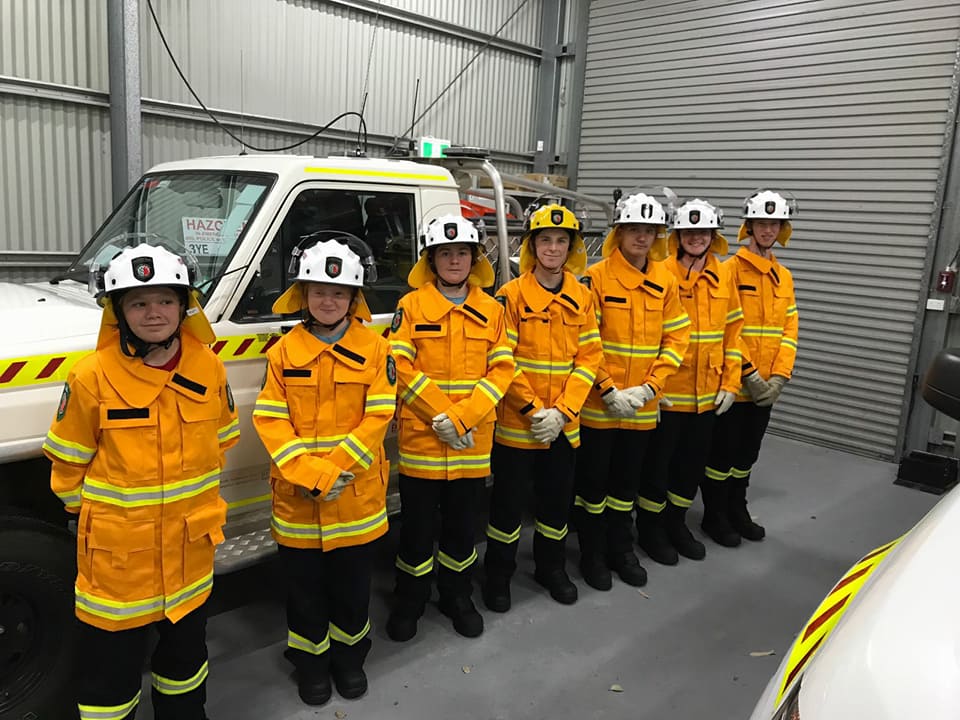 Early in 2003, members from the Brigade began discussing ways to ensure the future membership of the Brigade. It was decided that the future of the Brigade rested with the next generation, so began the process of forming a Cadet unit within the Quinns Rocks Brigade.
Discussions between the Brigade and the Clarkson Emergency Services Cadets resulted in the Brigade training 6 of their senior cadets in Fire Fighting skills once a month. This arrangement continued for much of 2003 and into 2004 with more cadets getting involved as time progressed.
During 2004, the members of the Clarkson Emergency Services Cadets that had been training in fire related skills were registered as the first members of the Quinns Rocks Brigade Cadet Unit. Primarily this allowed Cadets to participate in a wider range of activities including the Bush Fire Games and other Brigade events with full insurance cover provided under the Bush Fires Act.
The brigade cadet unit is now separate from Clarkson ESC. At present there are around 20 cadets registered between the ages of 11 and 16. We are always looking for new members.
Cadets participate in training programs to gain the knowledge required to become an active Fire Fighter within the Brigade at age 16 if they wish. The training offered includes topics such as Wildfire Behavior, Suppression and Vehicle Familiarization. Cadets are equipped with the required Personal Protective Equipment to ensure their safety in all training and other activities.
The cadet unit competes in both the state Volunteer bush fire games and the National cadet fire fighting championships. This is where they get to display the skills they have learnt and a change to make new friends from across the state and interstate.
Further information on the cadet unit can be obtained from our Cadet Senior Instructor – 0466 500 717
We are always on the lookout for sponsorship to assist in the running of the Cadet unit – please contact us if you may be able to help.